Local catering company support children's charity during national cupcake week
A local catering company in Orpington, has created a new toffee cupcake to add to it's range, helping to raise money for the children's cancer charity CLIC Sargent, during national cupcake week and throughout September 2012.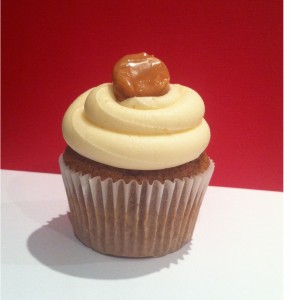 Catering Heaven will be donating 30 % of the profits from sales of the sticky toffee cupcakes topped with a delicious salted caramel butter cream, from the 17th to the end of September.
Chris Pierce, owner of Catering Heaven explained:
"We want to raise as much money as possible for the charity and thought what better way to do that than take a children's favourite cupcake idea, and combine it with an adult's classic favourite. We polled our customers and followers online and salted caramel sticky toffee won the vote! "
The Catering Heaven team pride themselves on using quality and where possible, locally sourced ingredients to create dishes for all sorts of occasions at reasonable prices.  
For all those who want to support us and make an order call: 07752 188 569, visit our website at http://cateringheaven.co.uk/ or email enquiries@cateringheaven.co.uk .
FUNDRAISING UPDATE: Catering Heaven are pleased to announce a fantastic £50 has been raised and will be donated to CLIC Sargent
 See the sticky toffee cupcake on our menu here
Notes to editors:
National Cupcake Week 2012 –

http://www.nationalcupcakeweek.co.uk/

 – September 17th – 23rd
CLIC Sargent Children's cancer charity

http://www.nationalcupcakeweek.co.uk/page/case_studies.html

Since starting in business April 2012, Catering heaven has already established daily office sandwich and cake rounds in Bromley, Chislehurst, Orpington and Petts Wood

See website for more details and customer reviews

http://cateringheaven.co.uk/

For further enquiries, samples* and interviews contact

enquiries@cateringheaven.co.uk

or call 0775 218 8569

Minimum order is a box of 12 cupcakes as they are made fresh to order
*Samples are strictly for press only