July 2012 competition
You've probably landed on our page because you've heard about our competition? And even if you haven't already heard about it and just found this page…. Welcome!
Do you want to have a say in our menu? Want to have a cupcake named after you? Enter our new competition!
Find out more about THE PRIZE here
We will be launching our new range of cupcake flavours in the next few months and we need your help to come up with a new flavour!
We need you to come up with an original or other cupcake flavour that you love, give it a name and send in your entry!
Imagine… a cupcake for sale, on our menu, named after you!
All you need to do to enter the competition is follow the simple steps below and your cupcake dreams could come true!
Find out more about THE PRIZE here

CLOSING DATE: 31st AUGUST 2012 – Read our competition T&C's here
How to Enter the Competition
Step 1.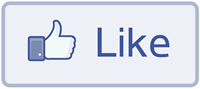 Step 2.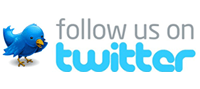 Step 3.
Go to this page and submit your entry* stating the following information:
My cupcake flavour choice:
Further description of my cupcake flavour choice:
Chosen name for my cupcake:
My cupcake flavour should be put on the Catering Heaven menu because:
After you have entered the competition…
Look out for your entry to be published on our site and on Facebook.*
Your entry will be published on the competition entry page plus, every week we will choose our personal favourite entries and publish them on our Facebook page so don't forget to check there to!
Then….
Vote for your favourite entry!
When the competition closes for entries (31st August 2012), a list of 5 top entries will be chosen by Catering Heaven and placed on our Facebook page as a poll to be voted on by the public.
Voting closes 8th August
The winner is announced!
The entry with the most votes at the end of the voting period will become our winner!
A runner up entry will also be awarded based on total votes.

Your idea can be completely original or a flavour you have tasted somewhere else before that you fell in love with. You can also name it after yourself or come up with an imaginative new name!*
Whatever, your choice, let us know and enter today for your chance to WIN!
 Find out more about THE PRIZE here
CLOSING DATE: 31st AUGUST 2012 – Read our competition T&C's here
*Rude, insulting or any other offensive comments will not be accepted for entry into this competition and will not be published
Use the social media buttons below to share this competition with your friends!